Banff National Park is one of the most beautiful destinations in Canada, with breathtaking scenery at every turn. While Lake Louise is undoubtedly the most famous lake in the park, crowds tend to be overwhelming. If you're looking for a more peaceful and secluded experience, here are 3 must see lakes to visit on your next trip to Banff National Park.
Peyto Lake
I must admit this one is my favorite! I prefer Peyto Lake over Lake Louise, and I believe it is one of the most beautiful lakes in Banff National Park. Why? Its bright turquoise water and stunning mountain backdrop make it picture-perfect! While it can still get busy during peak season, it's much less crowded than Lake Louise. 
The viewpoint is accessible from the Parking Lot of Peyto Lake on the west side of the Icefields Parkway, 44km north of Lake Louise. You'll have to take a short 15mins, family-friendly hike to reach a newly built deck where you can enjoy the breathtaking view of Lake Peyto. You can continue hiking the Peyto Lake Panorama Overlook trail, a 2.4km loop, or return.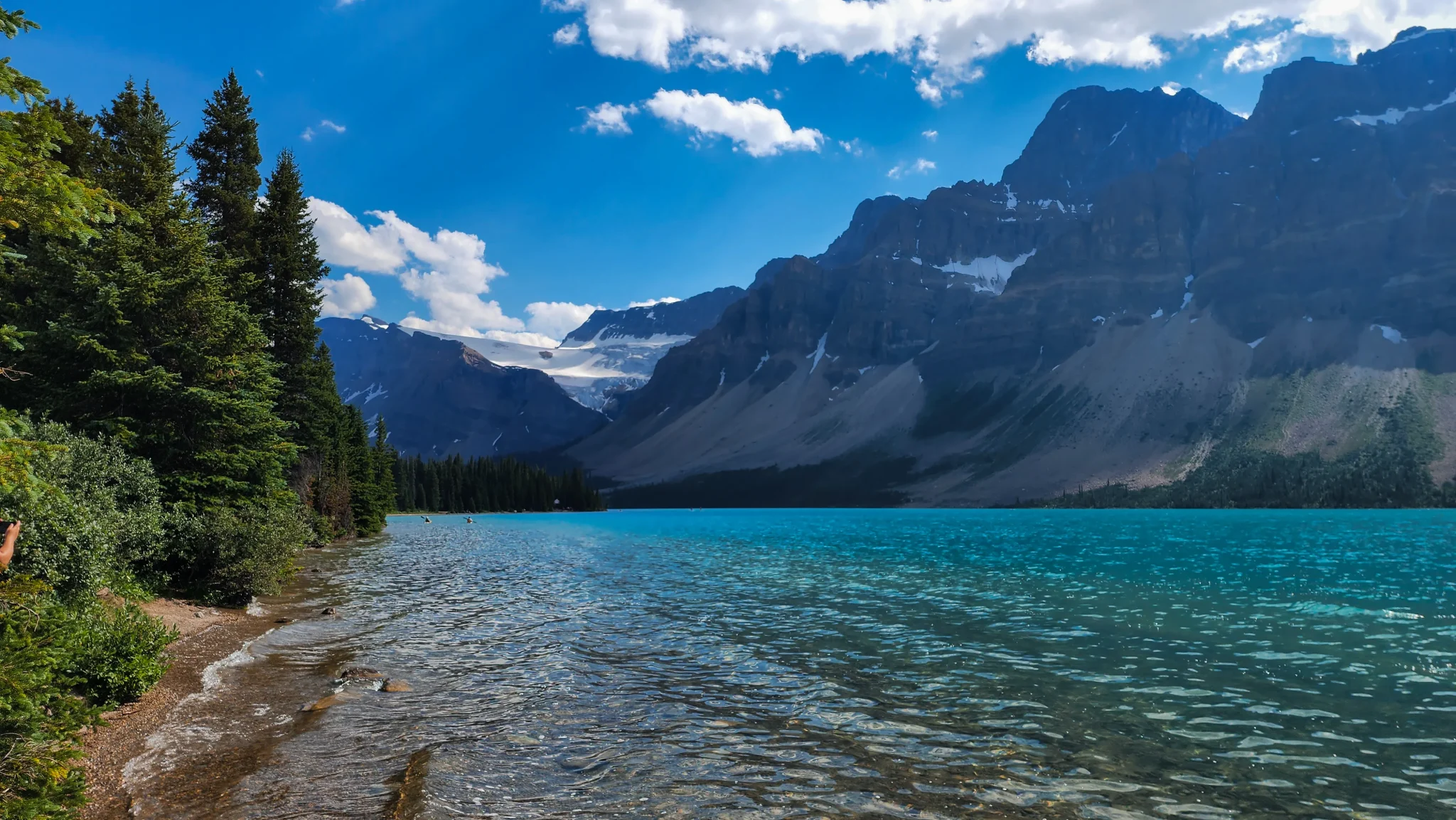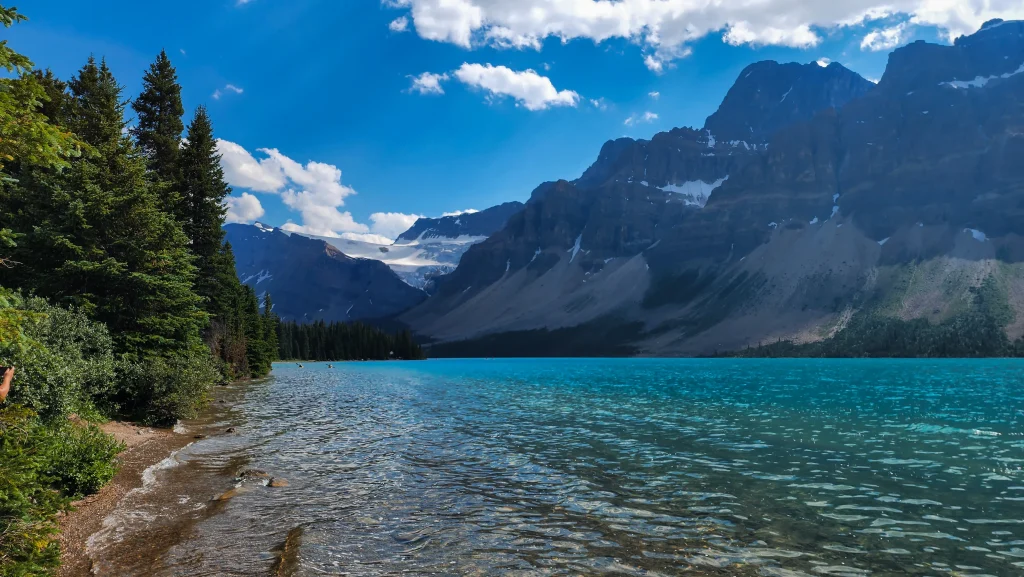 Bow Lake
This hidden gem that's definitely worth a visit. Located just off the Icefields Parkway, this glacier-fed lake is surrounded by mountains and offers breathtaking views of the Bow Glacier. In the summer, you can even dip your toes in the icy cold water (however you have to keep in mind that it's glacier-melted water so be prepared ! 🥶).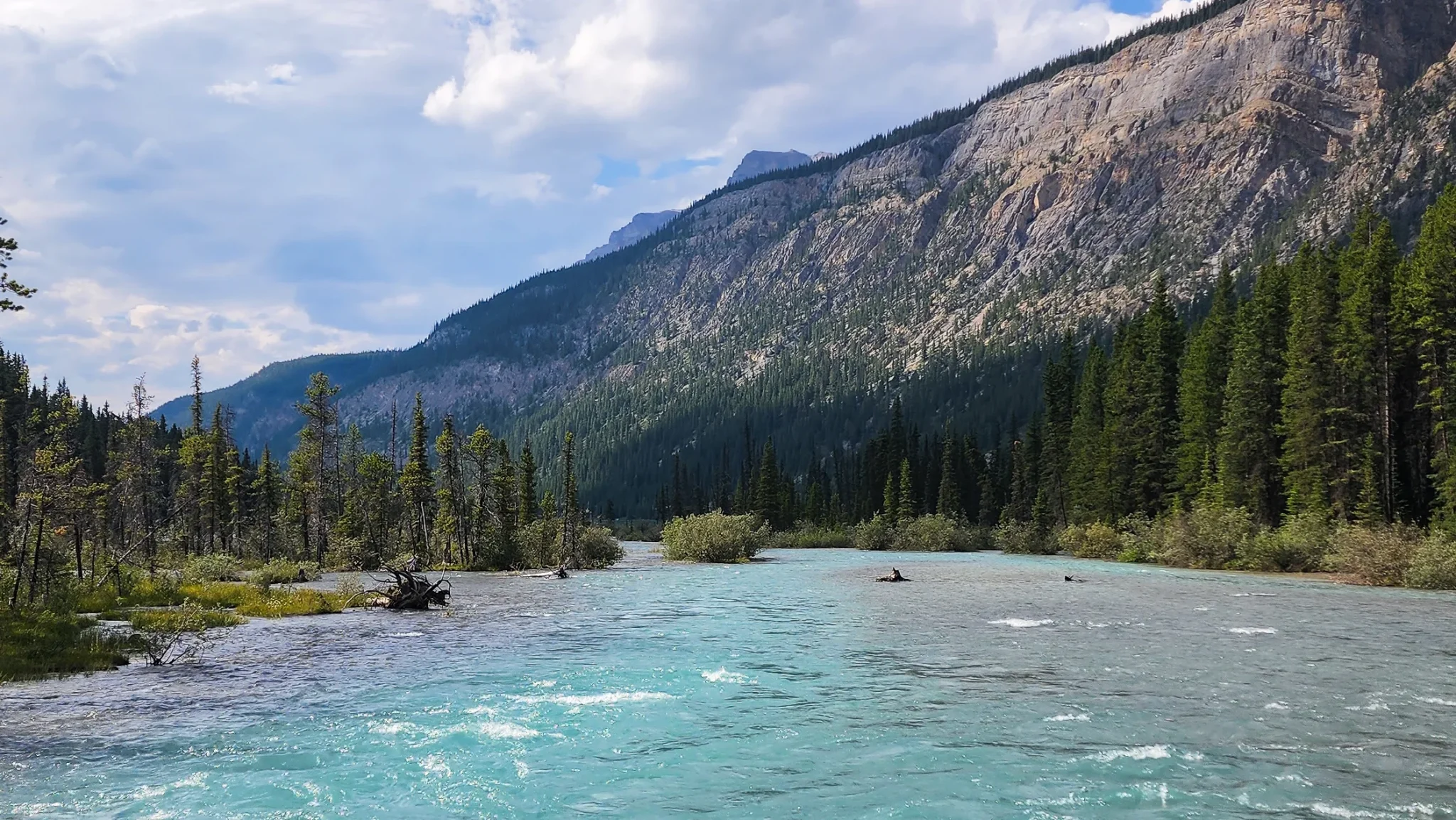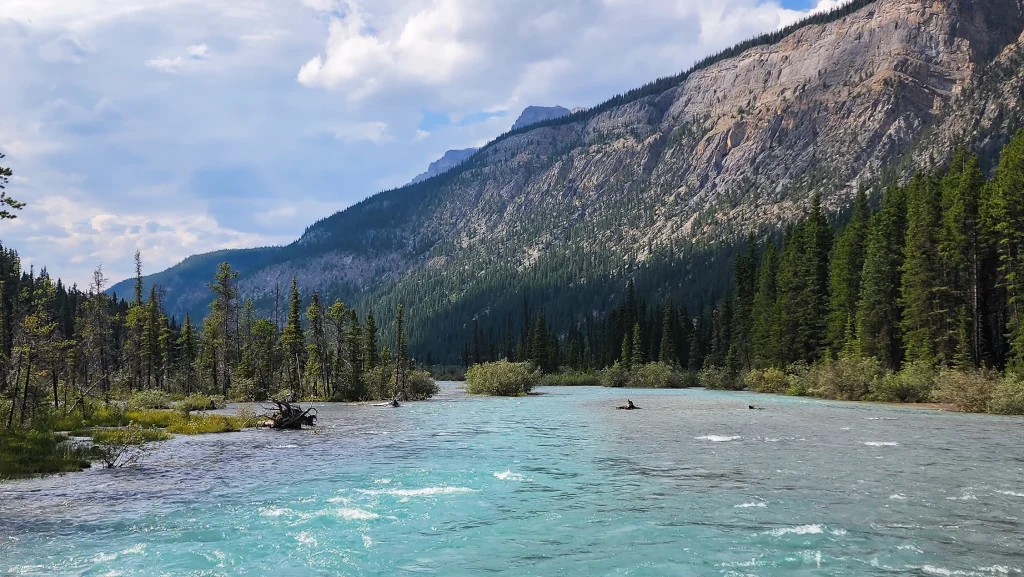 Waterfowl Lake
Waterfowl Lake is a small but beautiful lake located in a campground in the northern part of the park. Although it's not as well-known as some of the other lakes in the area, it's definitely worth a visit. It's a very peaceful and secluded spot to relax and enjoy the scenery. We saw a few people kayaking there, but it's definitely the least crowded!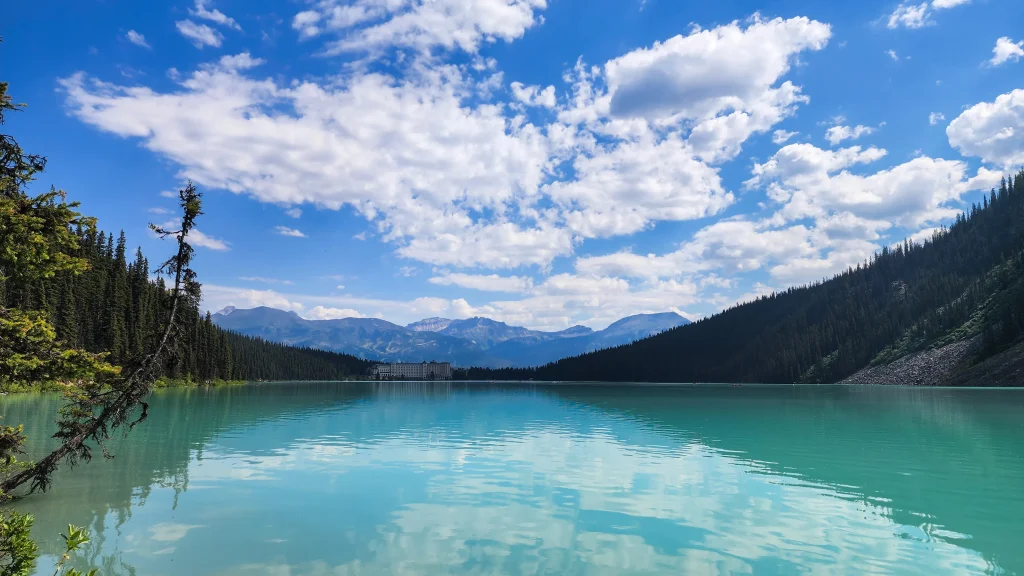 Bonus Tip for Lake Louise
Of course, you should definitely visit Lake Louise, as it's a must-see destination in Banff National Park. So, here's a tip to enjoy the view from a quieter place 🤫. All you need to do is walk on the right side of the lake and hike the Lakefront Trail, an easy 4.5km back-and-forth trail accessible to everyone. You can even bring along your furry friends if they are on a leash. Towards the end, you'll find a secluded beach to enjoy the view. Make sure to have your camera ready on the way back because the scenery is gorgeous!
Next time you're planning a trip to Banff, be sure to add Peyto Lake, Bow Lake, and Waterfowl Lake to your itinerary!