Quebec is home to close to 50 wineries that you can find in 7 different regions from east to west. Most of the wineries in the Belle Province grow Frontenac Noir and Frontenac Blanc. Let's face it, not all the wine varieties are resilient enough to endure the harsh winters of Quebec. 
In the blog, we'll focus on two regions of Quebec, the Eastern Townships and the Laurentians, and we'll go through the 5 wineries that I tried and recommend. I've been to way more than 5, but these are the ones worth the trip! So let's tackle Grace's top 5 Wineries worth a Day Trip from Montreal!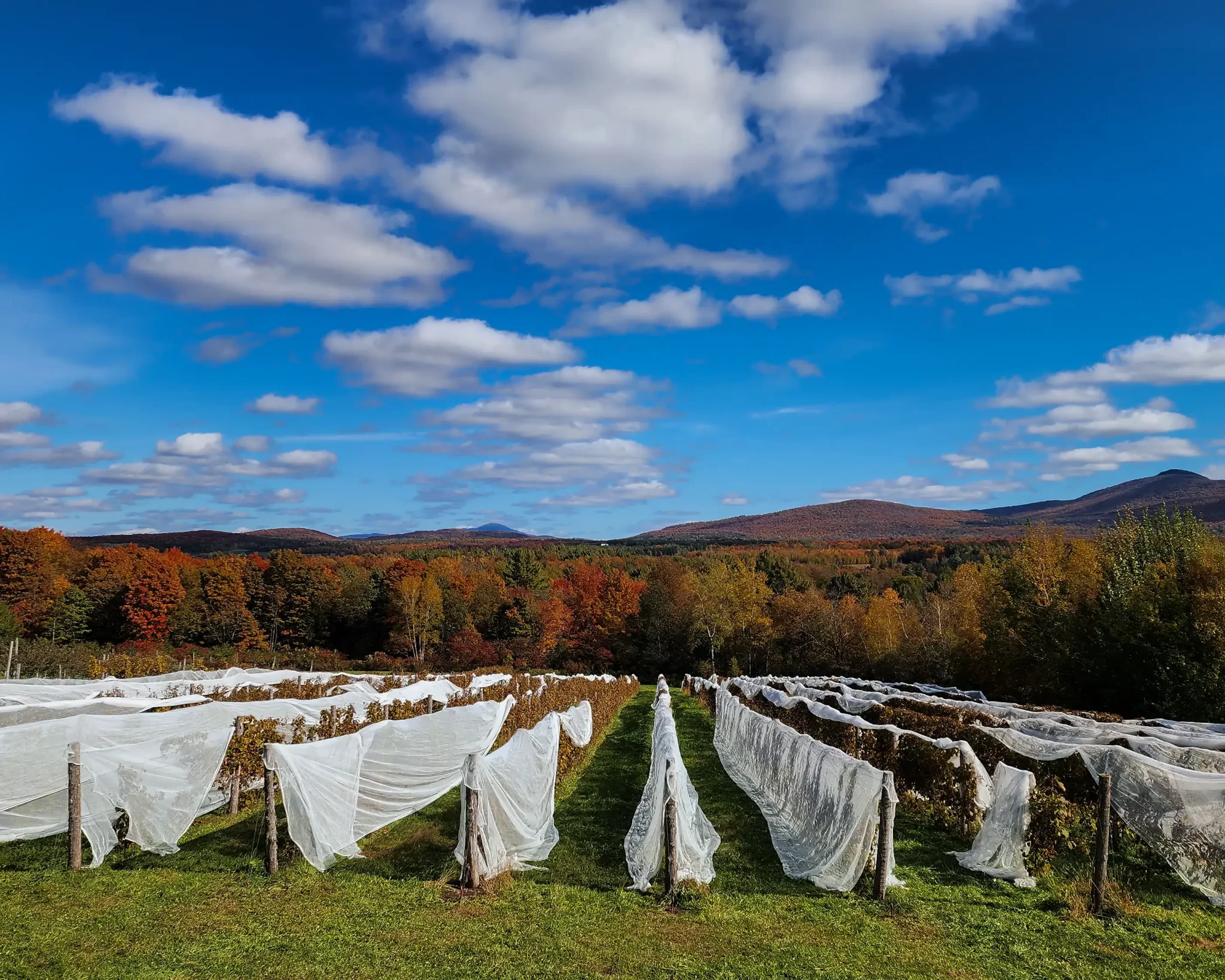 In The Eastern Townships
You can visit the following 3 Quebec wineries in a day if you're up for a day trip! I 've been to all 3 wineries as part of my getaway to the Eastern Townships in the fall as I chased the beautiful colors. Exploring wineries in the fall has a certain unbeatable charm, so I recommend it! 
These wineries are located around 1.5 hours from Montreal. 
Vignoble de l'Orpailleur
This must be my favorite winery. Located in Dunham, Vignoble L'Orpailleur has some of the best Quebec Wine I've tasted. Whatever you do, do not miss on their Vin de Glace (Ice wine) nor their "La part des anges" a sweet wine that ages outside for 24 seasons! 
L'Orpailleur offers a wine tasting where you taste 5 wines (1oz each) for 15$. 
Val Caudalies
Don't miss out on a beautiful day, wine tasting at the terrasse of Val Caudalies while gazing at the vineyards and the Appalachian Mountain. If you're a fan of Vermouth, their sweet Vermouth is a must-try!
Val Caudalies offers a wine tasting where you taste 7 wines (0.5oz each) for 14$. 
Vignoble Domaine Bresee
If you ask me, drinking a good glass of wine in the middle of the vineyards is worth the drive! Located in Sutton, The Vignoble Domaine Bresee does not disappoint. Make sure to try their Voila, their delicious and flavourful fortified wine.
Val Caudalies offers a wine tasting where you taste 6 wines (1oz each) for 15$.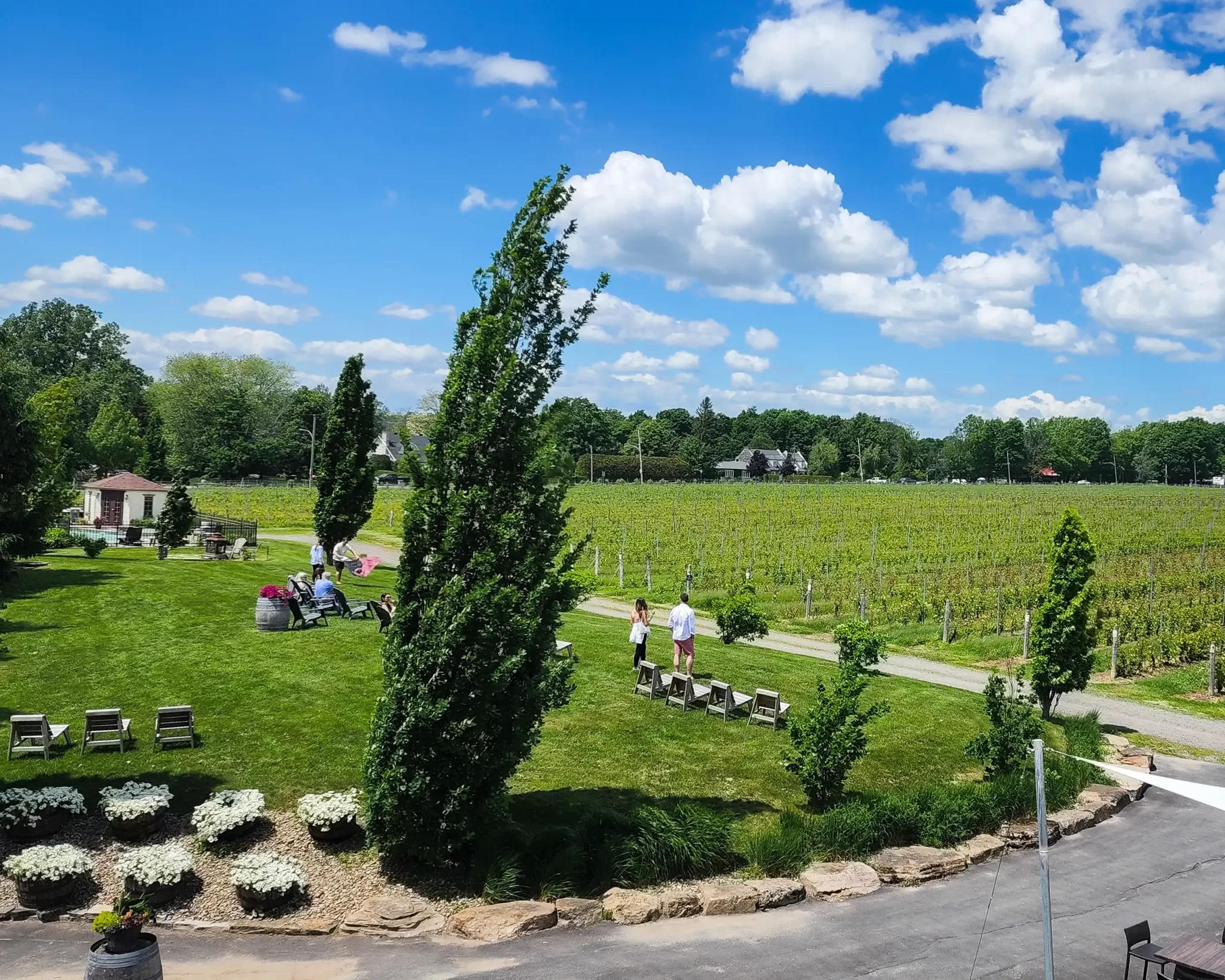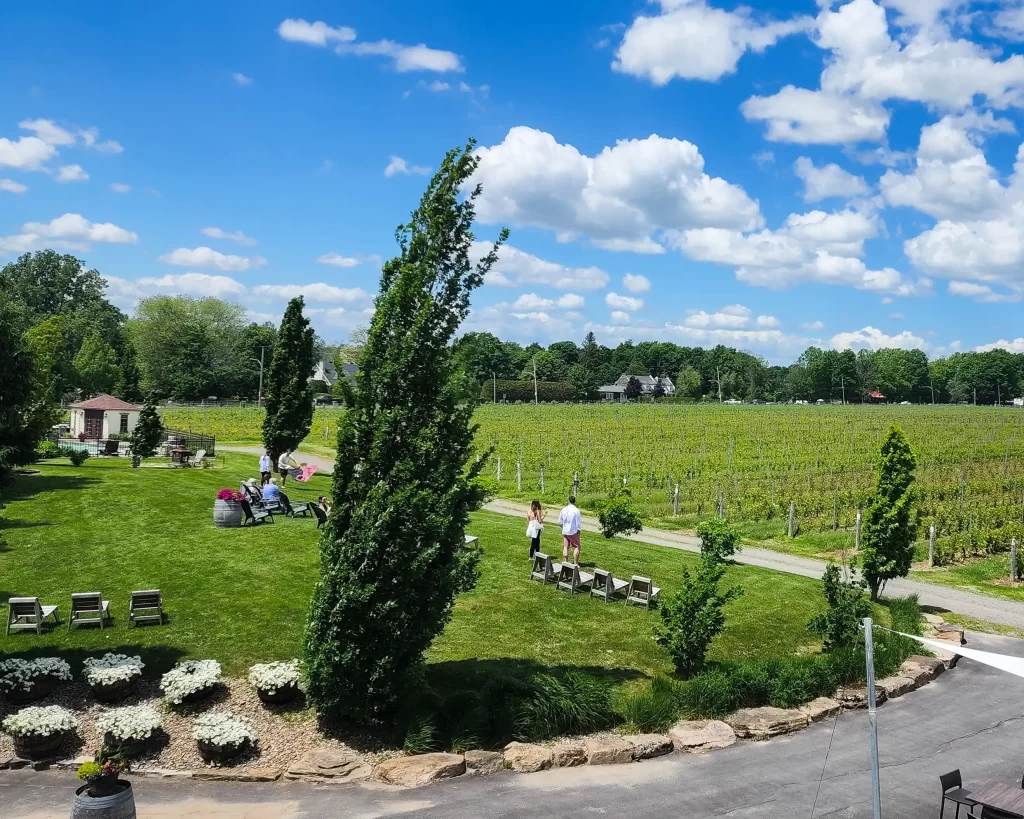 In the Laurentians 
The following 2 wineries are closer to Montreal, about 30-40 minutes, and worth an afternoon drive. I've been to these two many times and make it a point to go there at least once a year (if not more LOL). 
La Bullerie
Located in Saint-Joseph-du-Lac in the Laurentians, La Bullerie does wine and sparkling wine. If you go there in the summertime, you can grab a wood-fired pizza and enjoy it with a bottle of wine in the middle of their vineyards! 
La Bullerie offers a wine tasting where you taste 3 wines for 18$.
Vignoble Rivière du Chêne
On your next "day" date, head with your significant other to Vignoble Rivière du Chêne, get a bottle of William and have a picnic there. You'll thank me later! You can grab picnic baskets from their store if you don't feel like packing your own. 
Vignoble Rivière du Chêne offers a wine tasting where you taste 5 wines for 15$.
I hope you enjoyed my take on the top 5 wineries in Quebec! 
Cheers!