Disclaimer: As an Amazon Associate, I earn a small commission (at no extra cost to you) from qualifying purchases made on Amazon in addition to other retailers featured on the blog.
I've been to Quebec 3 times in less than 3 years! I've been in summer, winter, and early spring, and every time I go, I fall more in love with this city. It's the most charming and romantic city in North America, in my opinion!
In this itinerary, I lay out the things to see in and around Quebec City for a complete overview and the best use of time. We start in Montreal, head to Trois Rivières, which is halfway through, and spend some time in Quebec, with a day trip to the Montmorency Falls and the Ile d'Orleans. This road trip can be taken in summertime, spring, or fall. If you're going in winter, you might want to skip Ile D'Orleans. Side Note: For details on how to plan a road trip, you can check out my dedicated blog on that topic. 
Note: if you don't want to drive, you can take a train or a bus from Montreal straight to Quebec city; it takes around 3 hours. If you go for this option, skip to day 2!
Are you ready? Let's go!
Day 1: Trois Rivières 
The Drive: Montreal to Trois Rivières
The Trois Rivières (in English Three Rivers) is around 1.5 hours from Montreal, depending on the traffic, via the autoroute 40E. I recommend starting early (how about 9am?) to make the most out of your day. 
On your way, have a pit stop at the Délices d'Antan for some delicious old-fashioned potato donuts. They are traditionally homemade and preservative-free. Make sure to taste the cinnamon and maple syrup donuts. 
Things to do in Trois Rivières
Welcome to the Trois Rivières! It's the perfect rest stop to stretch your legs and enjoy a good beer! 
Upon arrival, we took a stroll on the riverfront promenade. It was enjoyable as it was sunny, and some folks were getting their boats ready to sail the Saint-Lawrence river. The path will lead you to the old town along the Rue des Ursulines. 
If you like museums, the Trois Rivieres has 2 famous ones: the Musée Québécois de Culture Populaire, to learn more about the culture of Quebecers, and the Old Prison of Trois Rivieres.
If you're a fan of gin, the distillery Wabasso offers a tour of their distillery and a tasting of their crafted gin. Make sure to reserve ahead of your visit. Unfortunately, we didn't, so we couldn't do the tour. 
Where to Eat in Trois Rivières
After spending a couple of hours walking around the city, you can stop by the microbrewery Le Temps d'une Pinte (literal translation: time for a pint) for a good beer and some food. In April, their restaurant was closed because of a fire, so we had pizza in their temporary restaurant. Now they have reopened their pub, enjoy!  
The drive: Trois Rivière to Quebec City 
Now that you've stretched your legs, it's time to drive to Quebec City. The drive is around 1.5 hours, again depending on traffic, via the 40E. We left the Trois Riviere around 2pm, so we arrived on time for check-in and later dinner in Quebec. 
We spent  2 nights in Quebec city and I recommend you do the same as it allows you to explore it as much as possible. 
Where to Sleep in Quebec City
Well, this will depend on your personal preference, who you're traveling with, and whether you have a car or not.
If you'd rather be in the center, don't have a car, or don't necessarily want to drive from your hotel to the attractions, you can stay in Old Quebec or the upper town (Haute-Ville), where everything is easily accessible by foot.
Another option is Saint-Jean Baptiste, a lively and vibrant neighborhood close to the main attractions but farther than Old Quebec. When my partner and I visited Quebec for the first time, we stayed in this neighborhood because we wanted to be within walking distance of the city without paying for expensive hotels. We enjoy it a lot!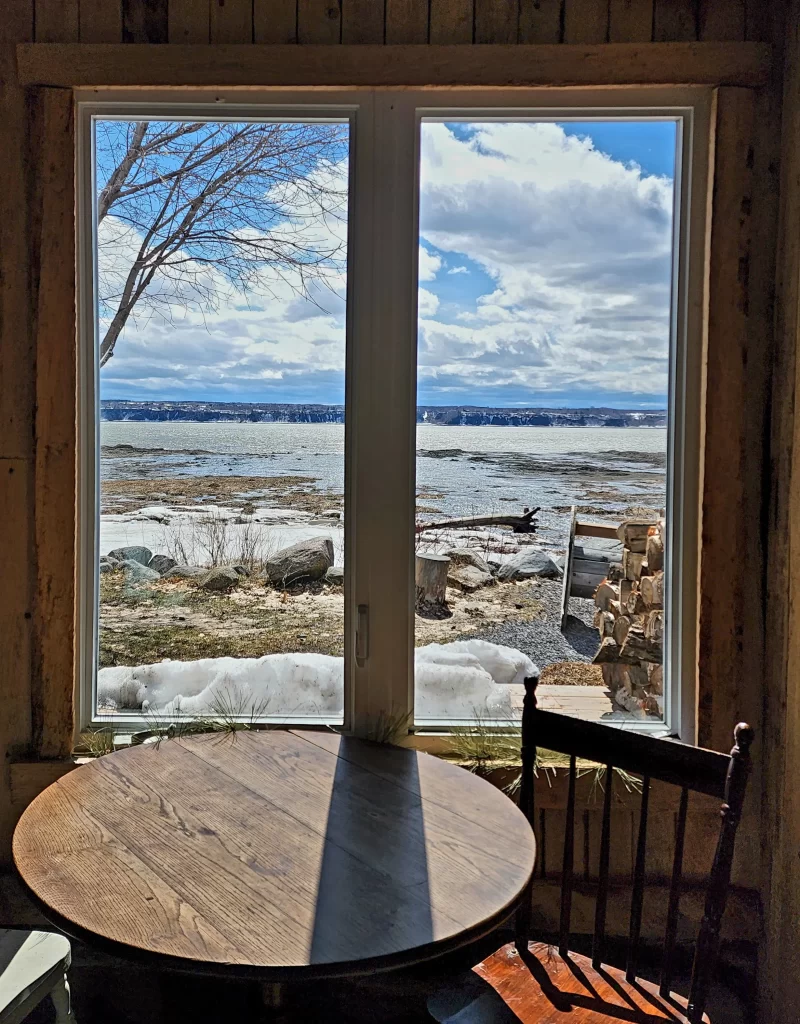 Day 2: Quebec City 
Welcome to Quebec City, the capital of the French-speaking Canadian Province of Quebec! It's actually one of the oldest cities in North America and was established in 1608 when Samuel Champlain established the city of Quebec, previously known as Stadacona, and then came the French Settlers. Quebec has a lot of rich history and must be visited!
Things to do in Quebec City
Here's my "Must see in Quebec" list. If you're wondering, yes, they can all be done in a day, but prepare yourself to walk! Wear those comfy shoes, and let's go! 
Chateau Frontenac & the Dufferin Terrace. Did you know that the Chateau Frontenac is actually the most photographed hotel in the world? You can see it from different viewpoints; my favorite is the Pierre-Dugua-De-Mons Terrace.

Petit Champlain street – for some local shopping

The Fortifications – If you happen to go during summer or fall, take a walk along the fortification! You can see the chateau, the parliament, and the city from different angles. 

Rue Cul de Sac – you usually find umbrellas hanging there. It's an instagrammable street! 

Plains of Abraham and the Citadelle of Quebec – one of the most historic battles took place on the Plains of Abraham. This is where the British defeated the French and took over Quebec City, which led them later to take control of Canada. 

Basilique-cathédrale Notre-Dame de Québec – a breathtaking Basilica and actually one of Québec and Canada's historic monuments. You can access through the cathedral, the Centre d'animation François-De Laval, where you can watch a documentary about the Saint and the first Roman Catholic bishop of Quebec.

The Parliament – This is the parliament of the Quebec province. Fun fact: the architecture of the building was influenced by the Louvre Museum in Paris! On the building's facade you'll find more than two dozen statues of people who played significant roles in Quebec's history.

Quebec Old Port – take a stroll next to the Saint Lawrence River while admiring the beautiful architecture of Quebec.
Aside from monuments, Quebec is home to two famous murals: 
La Fresque des Québécois, on Rue Notre Dame, is a trompe l'oeil mural featuring historical figures of Quebec, different seasons, architectures and cultural communities. 

La Fresque du Petit-Champlain, on Petit Champlain, is a mural describing the history of Quebec's working-class neighborhood of Cap-Blanc.
PS: For Christmas lovers, there's a Christmas shop called "La boutique de Noel de Quebec" that opens all year long!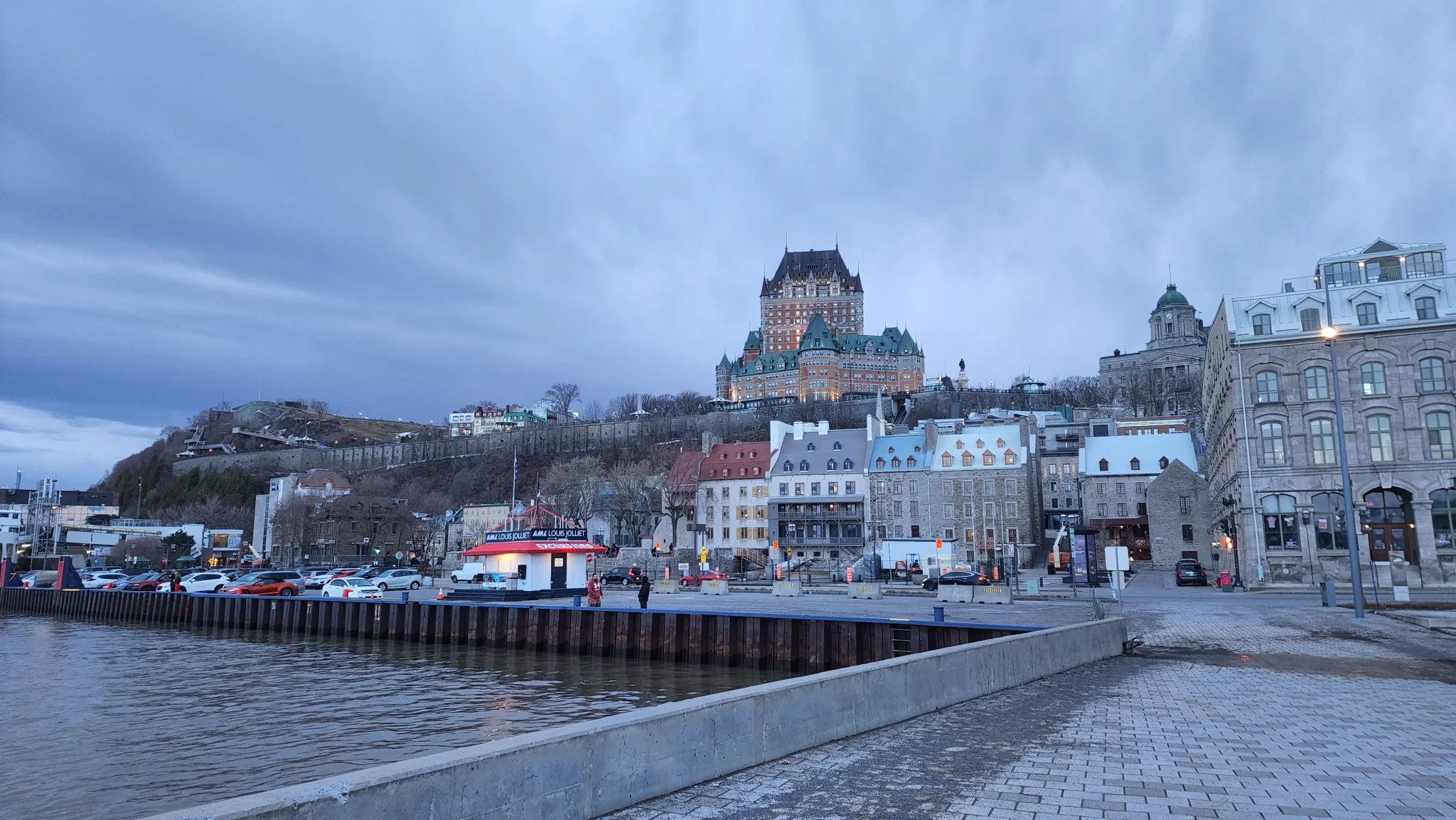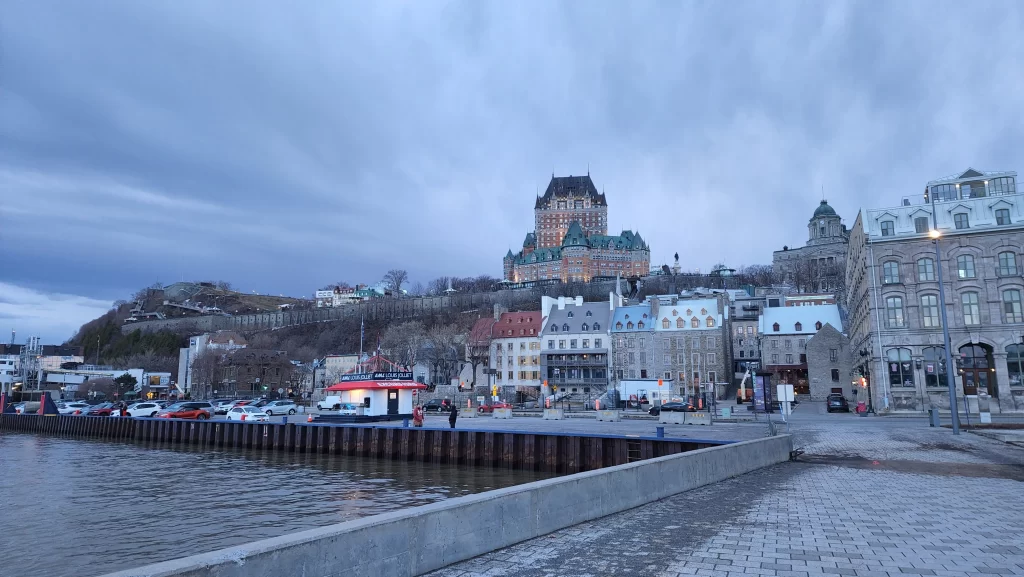 Where to Eat in Quebec City
I consider myself a foodie wannabe, so you'll always find references for places to eat on my blog. Food is culture, and you have to try the local food wherever you go or else you wouldn't have the full-on experience. So here is my list of tried places: 
Cochon Dingue – For Brunch
It's rare for me to eat at the same place more than once when I'm exploring a new city. Well, the Cochon Dingue is an exception. A French bistro with a Quebecois twist, their brunch is delicious! 
Les 3 Garcons – For Brunch
Les 3 Garcons claim they have the best burger in town, but I only tried their brunch menu, which was quite good! The portions are generous, and their staff is very welcoming.  
Le Café du Monde – For Dinner
For a nice dinner by the Old Port, go for Le Café de Monde. At first, I thought it might be very touristy, but I ended up enjoying a delicious meal with a nice ambiance. We had the charcuterie board as appetizers and the mushroom ravioli for the main course.
Le Pied Bleu – For Dinner
Le Pied Bleu is a charcuterie bar where you can taste amazing, mouthwatering, homemade boudin (sausages). We ordered grenouilles (frog legs) and an assortment of boudins, honestly, not to be missed.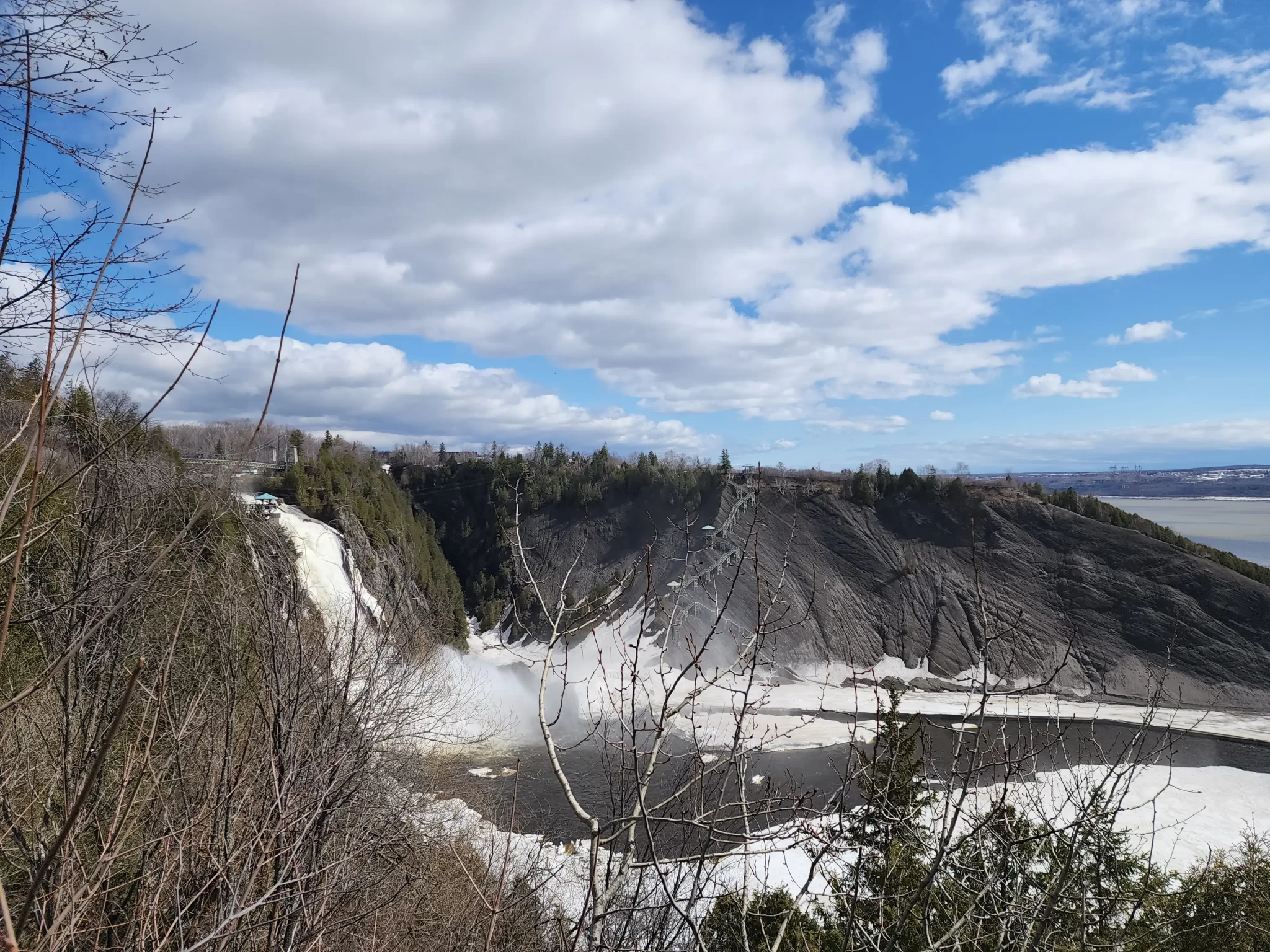 Day 3: Montmorency Falls & Ile d'Orleans – Day Trip
Here comes day 3, where you're transported from history to beautiful scenery and charming local shops! 
The Drive: Quebec City to Montmorency and Ile D'Orleans 
A short 15 mins drive via the 440E takes you from Quebec City to the Montmorency Falls. Once you're done from the Falls, a 10 minutes drive will take you to Ile D'Orleans. 
The Montmorency Falls
The Montmorency Falls (Chute de Montmorency in French) is 83 m (272.3″) high, meaning they are 30 m (98.4″) taller than Niagara Falls. Yes, you read that right. Taller but less voluminous than the Niagara Falls, however they are worth a visit! 
To access it, you can get online tickets from the Sépaq website for CAD 7.39 per adult (CAD 3.70 for Quebec Residents) and CAD 3.70 for parking. 
Best Spots to watch the Montmorency falls from
To get a pretty good view of the majestic falls: 
Observation tower

Suspension Bridge

Panoramic Staircase

Promenade Below The Waterfall, which is a wide footbridge next to the Gare Chute Montmorency 
Activities
Zipline & Via Ferrata 
If you fancy doing activities there, zipline and via Ferrata are options that can be booked via the Sépaq website. 
Cable Car
You can take a cable car round trip ride to see the Falls, St Lawrence River and Ile d'Orleans.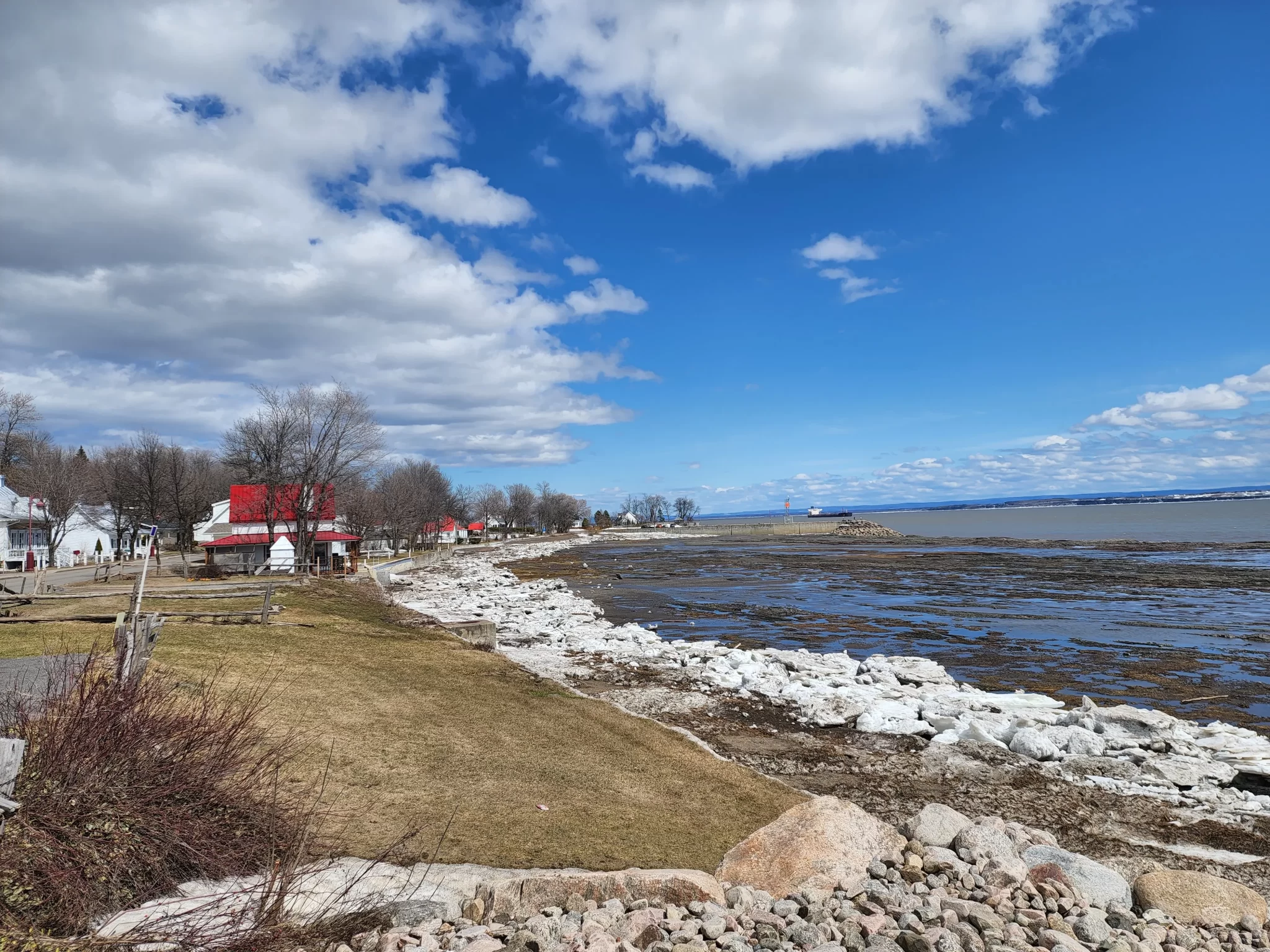 Things to do in Ile d'Orleans
Île d'Orléans is one of the first settled sites in the New France colony. You can explore local shops, strawberry fields, beaches, ship-building factories, microbreweries, wineries, and colorful houses. It's perfect for a summer day! Driving around the island takes around an hour, and you'll find things to do or shops to visit every few meters.
Local Shops to Visit
Here is my pick of the shops I personally visited: 
Most of the shops open in May, so here's my list for next time:
Activities
Biking, Kayaking, and Camping are all available on the island. I went in April to the island, but I promised myself I'll come back in the summertime just to ride a bike or a scooter and do a tour of the island.
Seasonal activities include strawberry picking at Ferme Léonce Plante and apple picking at La Ferme Gaston Drouin.
This concludes our 3-day road trip from Montreal to Quebec, a getaway rich in history, beautiful scenery, and charming cities and islands. Let me know in the comments if you end up following this itinerary.